Pittsburgh Child Custody Lawyers
Helping Families Through Child Custody Matters in Allegheny County
Dealing with a child custody issue can be one of the most difficult and emotionally trying times in a person's life, and dealing with the uncertainty and turmoil of a child custody dispute can be overwhelming. This is why it's vital that you hire an experienced child custody lawyer who can help you navigate the complexities of the legal system, especially when it's your children that are at stake.
At Lisa Marie Vari & Associates, P.C., our family law attorneys are passionate about helping families through the difficult process of divorce and child custody disputes. Our experienced team understands the sensitive and heart-wrenching nature of child custody disputes, and we prioritize preserving relationships between parents and children as much as possible.
Our child custody attorneys strive to avoid adversarial tactics, but we are prepared to fight tirelessly when needed. We will provide you with the legal support and guidance you need to protect your rights and achieve a positive result in your child custody dispute.
Creating a Parenting Plan That Puts Your Child First
At Lisa Marie Vari & Associates, P.C., our experienced child custody attorneys understand that the well-being of your child is your top priority. We are dedicated to helping you create a parenting plan that puts your child's best interests first.
A parenting plan is a detailed agreement that outlines how you and your co-parent will share the responsibilities and decision-making authority for your child. It covers important aspects such as:
Physical custody schedules
Legal custody arrangements
Holiday and vacation schedules
Communication methods
Education and healthcare decisions
Extracurricular activities
By working closely with our Pittsburgh child custody lawyers, you can ensure that your parenting plan is comprehensive, fair, and tailored to meet the unique needs of your family. Our attorneys have extensive experience in negotiating and drafting parenting plans that promote healthy co-parenting relationships and provide stability and consistency for your child.
When creating a parenting plan, we take into consideration factors such as your child's age, developmental needs, and any special circumstances that may require additional attention. Our goal is to help you establish a plan that fosters a positive co-parenting dynamic and promotes the well-being and happiness of your child.
Contact us today to schedule a consultation with our Pittsburgh child custody attorneys. We are committed to helping you navigate the complexities of child custody matters and find a solution that works best for your family.
---
Do you need legal assistance for your child custody matter? Call Lisa Marie Vari & Associates, P.C. today at (412) 231-9786 or contact us online to schedule a consultation with our Pittsburgh child custody attorneys.
---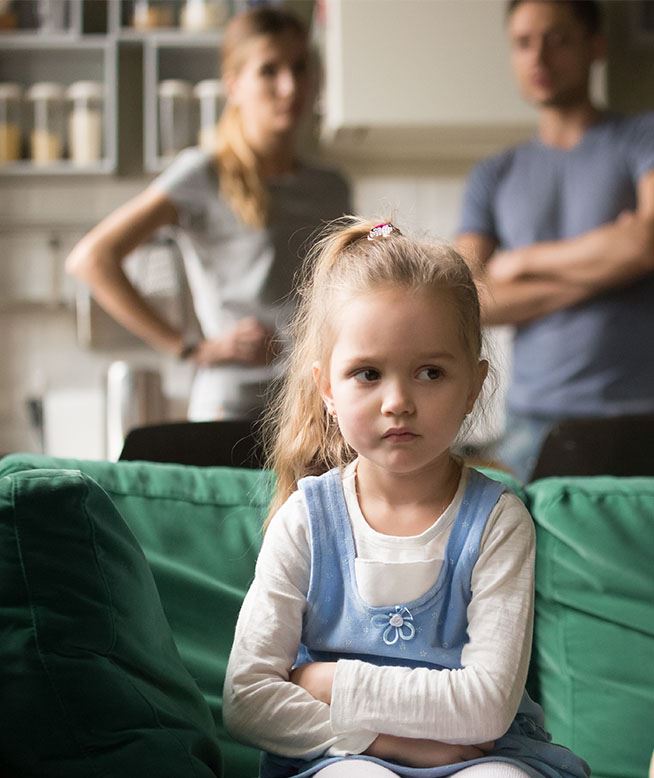 Types Of Physical Custody in Pennsylvania
Custody rights fall into two different categories: physical custody rights and legal custody rights. Physical custody is the actual physical possession and control of a minor child. Pennsylvania statutes further define physical custody based upon the amount of overnights each parent or third party spends with the minor children. There are different types of physical custody, including:
Sole Physical Custody – Sole custody is the award of custody rights to one parent with no custody rights to the other parent. Sole physical custody is rarely awarded by Pennsylvania family court judges.
Primary Physical Custody – Primary custody is the right of one parent to have the majority of custodial time with a minor child or minor children.
Partial Physical Custody – Partial custody is the right to take possession of a minor child or minor children away from the custodial parent and may include the right to have overnight custody with the child or children.
Shared Physical Custody – Shared physical custody (sometimes referred to as joint physical custody, joint custody, or shared custody) is the term used to designate frequent and continuing contact between the minor child or children and their parents. This term is utilized most frequently by the Pennsylvania family courts when the actual custody time is split anywhere from 60/40 to 50/50.
Visitation – Visitation is the right to spend time with a minor child or minor children but not the right to remove the child or children from the custodial parent's presence or control. Sometimes visitation is directed as supervised visitation, meaning that the parent must have another trusted person observe the exercise of visitation rights. Other times visitation is exercised as unsupervised visitation.
Ultimately, the PA courts will want to do whatever is in the best interest of the children you share with your former partner, and in most cases, this will be a shared physical custody arrangement so that both parents have the opportunity to spend an equal amount of quality time with their children. However, if there is reason to believe that this is not in the best interests of your children, another physical custody arrangement can be implemented.
What are the Legal Custody Requirements in PA?
In Pennsylvania, legal custody is the right to make important decisions that impact children, including decisions regarding education, religion, and medical care. If parents are able to cooperate in any minimal fashion, shared legal custody is often ordered. Under a shared legal custody arrangement, the parents share the responsibility for making major decisions.
If you are entering into a sole legal custody arrangement, then the parent who has sole physical custody on a given day will make routine day-to-day decisions impacting a minor child without having to consult with the child's other parent.
Common Child Custody Issues
Unfortunately, no matter which type of custody plan you have, there is a strong possibility that you and your child's other parent will disagree on certain points or have other points of contention. In addition to physical custody and legal custody issues, parents with PA custody cases also face issues involving:
Our firm is prepared to assist you in any of the aforementioned custody disputes. If you are having other issues that have not been described above, reach out to our highly trained Pittsburgh child custody attorneys for further assistance.
Pittsburgh Child Custody FAQ
Every child custody case is different from the next, so even if you have been through this process before, chances are you have questions about what to expect when you have to retain an attorney to resolve your Pittsburgh child custody disputes.
With this in mind, we have addressed some of the most commonly asked questions that families going through the same issues as you need answers to. If your questions have not been answered here, you can contact our office directly for more information.
What does a typical shared custody arrangement look like?
For families who have both shared physical and legal custody, the children will not primarily reside with either parent. Instead, they might spend three or four days out of the week at one parent's home and the other days of the week at the other parent's home.
Both parents will be responsible for making important decisions regarding their children's well-being and will need to be able to work together through any and all issues that arise in order for such an arrangement to be successful.
How do I modify an existing child custody plan?
When you are interested in modifying your existing child custody order, you will need to petition the court that issued your original child custody plan to do so. If both parties agree to the modifications and the courts are able to see that such modifications are to the benefit of your children, then you can expect the judge to grant your modification petition.
What do I do if my children's other parent is interfering with our custody plan?
In the event that your child's other parent is not complying with your court-ordered custody plan, we can initiate a contempt action against them, as interfering with a custody plan is against the law. During this time, it may be in your best interest to seek a custody modification.
Once resolved, you may be awarded makeup time for the time you lost with your children. The courts may also decide to impose other sanctions against the parent who was not compliant with the existing child custody arrangement.
How Our Pittsburgh Child Custody Attorneys Can Help You
At Lisa Marie Vari & Associates, P.C., our experienced Pittsburgh child custody lawyers understand the complexities and emotional challenges of child custody cases. We are here to help you navigate through the legal process and provide you with the support and guidance you need to make informed decisions regarding your child's future.
Our child custody attorneys can:
Assess your unique situation and provide you with a personalized legal strategy
Help you negotiate a fair and reasonable custody arrangement with your former partner
Represent you in court proceedings if necessary
Ensure your child's best interests are protected throughout the legal process
Provide ongoing support and guidance throughout your child custody case
We are committed to helping families through child custody matters in Allegheny County and the surrounding areas. If you need a compassionate and experienced child custody lawyer in Pittsburgh, contact Lisa Marie Vari & Associates, P.C. today.
Contact Our Pittsburgh Child Custody Attorneys Today
There are many reasons why we are different from other Allegheny County child custody law firms. Our Pennsylvania custody attorneys have litigated many child custody trials and have settled many more child custody cases by agreement of the parties and without the necessity of a formal custody trial.
In fact, our founding lawyer, attorney Lisa Marie Vari, has focused her attention primarily in the area of PA child custody law for the past twenty-five-plus years. Our child custody lawyers in PA understand how Pennsylvania courts determine custody.
At Lisa Marie Vari & Associates, P.C., we believe that our lawyers' effort to fairly and objectively analyze custody cases in the early stages of litigation is one of the keys to the results our law firm has obtained for our Pennsylvania custody clients.
When necessary, your Pittsburgh child custody lawyer will employ the use of independently retained child psychologists to assist in the preparation of a custody case and, if appropriate, to provide a critique of the written report or testimony of any court-appointed child psychologist.
---
Contact Lisa Marie Vari & Associates, P.C. today to get started with our child custody lawyers in Pittsburgh.
--- Lisa Marie Vari & Associates, P.C. Is the Right Choice for Your Family Matters
Learn more about our firm and why you should entrust our experienced legal team to handle your family law matters.
Strong Support

A team of senior attorneys, junior associates, paralegals and law school clerks for full legal support throughout the process.

Complex Cases

Experienced with high income, self employed professionals in complex support and equitable distribution cases.

Diverse

Attorney Lisa Marie Vari is trained as a mediator and collaborative family lawyer.

Experienced

More than 30 years of experience practicing family law in Pennsylvania.
"Lisa herself is a very dedicated, hard working, professional and compassionate person. She is very driven to get the results you desire, but also listens to your needs and understands the difficult nature of the business."

- Pennie E.

"I've worked with this firm on more than one occasion and have nothing but HIGH PRAISE for their professionalism, expertise and knowledge."

- Rebecca H.

"I not only recommend attorney Melissa Lewis, but I guarantee once you have used her service you will look no further. She responds in an extreme timely matter, is very knowledgeable, and an extremely trustworthy person."

- Maurice B.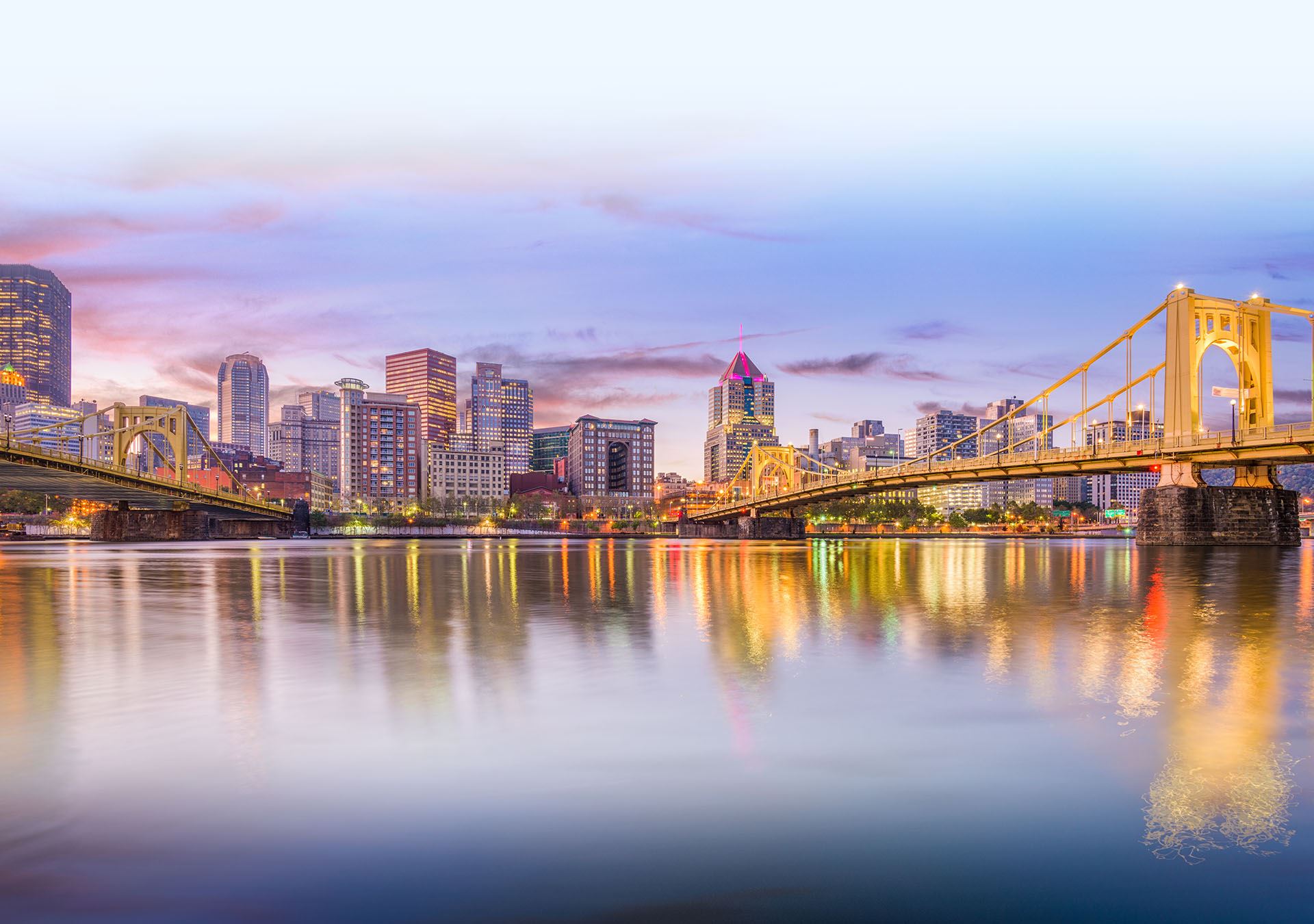 Request a Consultation
We can further discuss the individual details of your case when you come in for your no-obligation consultation, which can be scheduled by calling our firm at (412) 231-9786 or via the quick contact form we have included at the bottom of this page.