Contempt Enforcement Modification And Appeals
Protecting Your Family's Interests for three decades
Get A Consultation
Contempt, Enforcement, Modification and Appeals Lawyers in Pittsburgh and Allegheny County
Enforcement and Contempt of Pennsylvania Custody Order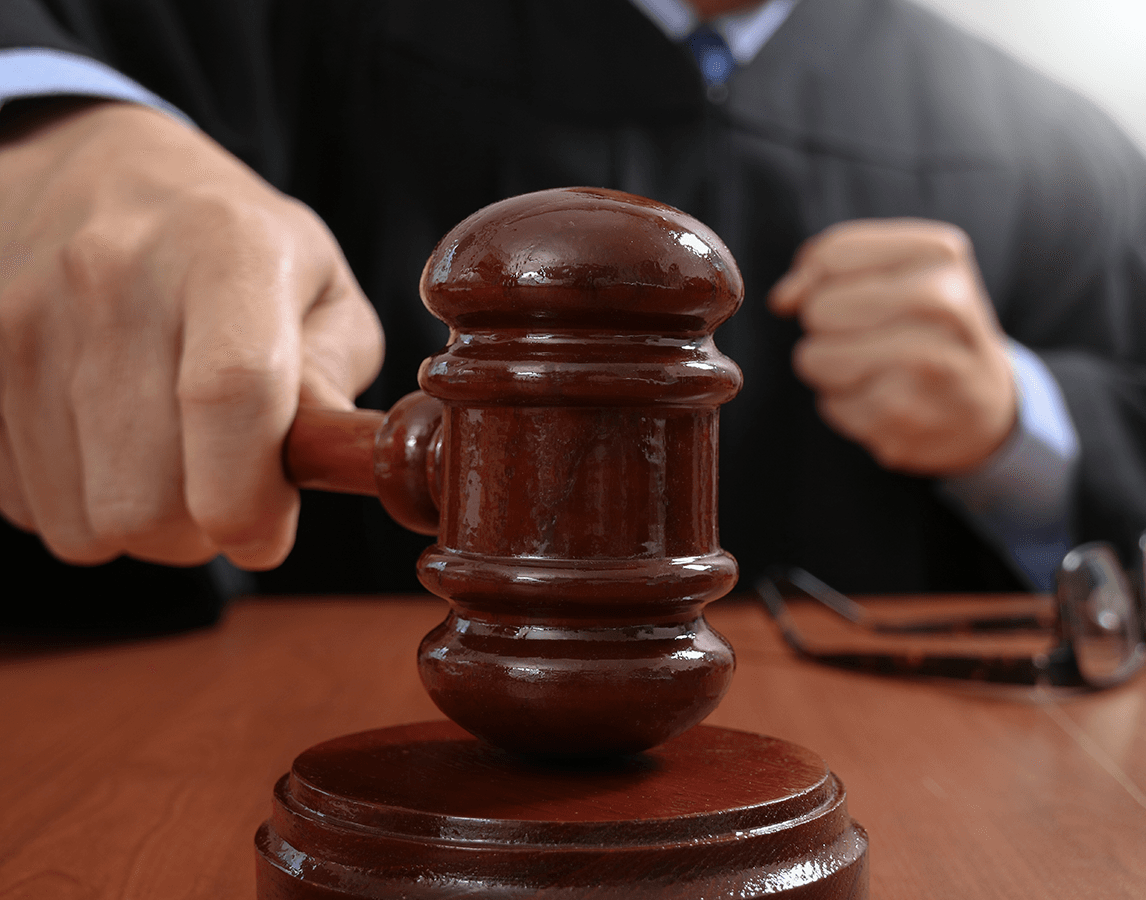 In Pennsylvania, if either parent of a minor child fails to comply with a custody order, a request for a hearing on the issue of contempt of the custody order must be presented and a hearing must be conducted by a judge to determine if the person has violated the order of court. If a person willfully disobeys a PA custody order, the judge could find that person to be in contempt of the court order and sanctions could be imposed.
Sanctions for disobeying a Pennsylvania custody order could include imprisonment, awarding make-up days or time for missed periods of custody, assessment of attorney fees, or a transfer of custody to the noncustodial parent if the custodial parent continually violates a custody order. Pennsylvania and most other states have adopted some version of the Uniform Child Custody Jurisdiction & Enforcement Act ( UCCJEA), which provides that courts will recognize and enforce custody orders entered in other counties, states and countries so as to prevent child abductions or parental kidnapping. In other words, a custody order entered by a court that had the authority to enter the order will be enforced by the courts where the children are actually located except in rare circumstances.
Relocating to another county or state without advance notice to the non-custodial parent and an order of court permitting the relocation is frowned upon by the courts and could result in severe repercussions, including loss of custody rights. For this reason, it is best for the custodial parent to inform the non-custodial parent immediately if he or she wishes to move out of their current county or state and to inform the non-custodial parent of the reasons for the move. If an agreement cannot be reached regarding the move, the custodial parent should immediately file a request for a hearing so that the judge can determine if the children will be permitted to relocate with the custodial parent. A temporary hearing on the relocation issue is called a Plowman hearing after the Pennsylvania Superior Court case which permits such temporary hearings. A final hearing on the issue of a parent's relocation with the minor children is called a Gruber hearing after the Pennsylvania Superior Court case which sets forth the analysis the family court judge must make to determine whether relocation should be granted.
Modification of Pennsylvania Child Custody Orders
Parents are free to agree to informally modify an existing Pennsylvania child custody order at any time. However, if either party wishes to modify a Pennsylvania custody order and an agreement cannot be reached by the parents, either parent has the right to seek to modify the custody order through the court process. Modification of Pennsylvania custody orders can be presented to the court at any time until the minor children's eighteenth birthdays. Pennsylvania judges are required to consider the best interests of minor children and may grant a modification even if there has not been a change in circumstances. A request for modification of an existing custody order must be filed to begin the formal court modification process. The UCCJEA also provides that modification of a Pennsylvania child custody order must be requested from the court which had entered the most recent order. If the children have resided in a different county or state than the court that entered the prior order, a request can be made to transfer any requests for modification to the county and state where the children have resided for at least six months.
Enforcement and Contempt of Pennsylvania Support Orders
In recent years, enforcement of PA support orders has become a priority in the family courts. The most common way of enforcing Pennsylvania support orders is through the use of wage attachments. A wage attachment is an order of court entered that requires the employer of a person owing a support obligation to subtract the court ordered amount for support from the employee's wages and mail the amount owed to the court. Federal laws provide that support orders entered in one state will be enforced in another state.
A person who has failed to pay a support order as directed may be found in Civil Contempt of the support order. If the person owing support fails to make their support payments on a timely basis, the past due amount is called support arrearages. If a person owes arrearages, a judgment may be entered by the Pennsylvania family court for the total amount of past due child support or spousal support and that person's assets may be seized to pay this judgment. Furthermore, failure to obey a Pennsylvania court order for support can result in a term of imprisonment, sentence to a halfway house that assists the defendant if finding a full-time, wage attachable job, a fine, suspension of any state-issued licenses (including licenses to engage in certain professions), reports to credit bureaus, liens on real estate, and interception of federal income tax refunds.
If a person fails to appear for a support hearing, the hearing may take place in the absence and a support order entered without their participation. Furthermore, a bench warrant may be issued for the person's arrest. Failure to appear at any court hearing is considered Criminal Contempt and can result in incarceration. In Allegheny County, a team of Deputies from the Allegheny County Sheriff's Department has been specifically assigned by the Sheriff to locate and arrest individuals charged with Criminal Contempt for failure to appear at support hearings. If a Deputy Sheriff is forced to locate the individual to bring them to court, the individual generally is incarcerated for some period of time. The Allegheny County Sheriff's Office also publishes on their website a list of the most serious Allegheny County non-support offenders along with their pictures and requests that anyone with information concerning these Allegheny County deadbeat parents (both mom and dad) contact the non-support and fugitive warrant detectives in their department.
Modification of Pennsylvania Support Orders
A Pennsylvania child or spousal support order or, in some circumstances, an order for payment of alimony can be modified if there has been a significant change of circumstances. The right to modify the final Pennsylvania support order will be retroactive only to the date the request for modification has been filed with the court. In other words, the person responsible for paying support must pay according to the existing order until the existing order has been changed by the court. Grounds for modification include, but are not limited to, increases or decreases in income of the person paying or the person receiving support and the minor child reaching age eighteen and graduating from high school.
Enforcement of Equitable Distribution Orders and Marriage Settlement Agreements
In Pennsylvania, Marriage Settlement Agreements are considered to be the same as other legally binding contracts entered into by individuals and will be enforced by the Pennsylvania family law courts. Orders for equitable distribution of marital assets and debts will also be enforced by the family law judges. Failure to comply with a Marriage Settlement Agreement or equitable distribution order can result in the imposition of any number of sanctions including imposition of attorneys' fees, seizure of assets, or incarceration.
Modification of Equitable Distribution Orders or Marriage Settlement Agreements
Marriage Settlement Agreements and Pennsylvania equitable distribution orders are rarely modified. Generally, modification of such agreements or orders by the family court judge only happens if there has been fraud, duress, coercion or a mutual mistake in the drafting of the order or agreement. However, the parties themselves are free to enter into a written agreement modifying the terms of any previously entered into Marriage Settlement Agreement or equitable distribution order of court. There is one notable exception regarding the enforcement of orders regarding marital assets. If a party to such an agreement or order files for federal bankruptcy protection, the bankruptcy court may alter or even eliminate any of the debt of the bankrupt individual except those debts associated with child or spousal support or alimony. However, any terms in a Marriage Settlement Agreement regarding child support or child custody are generally always modifiable by the family court.
Exceptions, Reconsideration and Appeals of Pennsylvania Orders
Many Pennsylvania county courts employ attorneys or other trained individuals to act as support hearing officers, conciliators, custody mediators, and support and equitable distribution masters. These hearing officers, conciliators or masters often act as the initial decision makers in support, custody and equitable distribution cases. If a party does not agree with their decision, the party can file exceptions or an appeal and request that a trial judge decide their case.
In some Pennsylvania counties, the judge conducts a "de novo" hearing, or in other words, starts from the beginning with testimony and evidence from the parties. In other counties, the judge will make their decision by reviewing the recommendation of the master, hearing officer, or conciliator, transcript of the testimony, other pleadings or documents relevant to the issue, and briefs submitted by the family law attorneys. In the latter situation, no additional testimony or evidence is permitted. If a party does not agree with the trial judge's decision, another way to seek relief is to present a Motion for Reconsideration of the trial judge's decision or to appeal the decision of the family division trial court judge to the Pennsylvania Superior Court.
Appellate Rights in Pa Family Law Cases
In Pennsylvania, litigants have an absolute right to file an appeal to Pennsylvania Superior Court. The Pennsylvania Superior Court will assign at least three judges to review the trial court's decision, the transcript of the hearing at the trial level, other relevant pleadings, and briefs submitted by the parties' attorneys. Additional testimony and evidence will not be considered by the Pennsylvania Superior Court. Pennsylvania appellate attorneys argue the position of their family law clients to the panel of Pennsylvania Superior Court judges who hear arguments in Pittsburgh, Harrisburg, or Philadelphia.
As the trial judge is the finder of facts, only errors of law are generally reviewed by the Superior Court. The PA family law appeals attorneys must consider what errors of law she believes the trial judge committed and what level of proof (also known as the standard of proof) of the error must be shown in order for the Superior Court to reverse the decision.
The family law client and his or her PA family law appellate attorney must consider the costs of the appeal versus the expected gain if the appeal is successful. The appellate attorney must review the transcript, file a Notice of Appeal, write a statement or errors, research the law, write an appellate brief, and perhaps attend oral argument before the Superior Court panel of judges to verbalize the client's position. There also also numerous costs involved including the court reporter's cost for preparing the transcript of the family court trial and the photocopying costs for reproducing the record of exhibits and the appellate brief.
If either or both of the parties are dissatisfied with the Pennsylvania Superior Court's decision, they may request a review of the case by the Pennsylvania Supreme Court. However, there is no absolute right to have a case heard by the Pennsylvania Supreme Court in family law matters. Generally, the Pennsylvania Supreme Court will grant review of the Pennsylvania Superior Court's opinion only if the case involves an issue of substantial public importance. Judges elected to serve on the Pennsylvania Supreme Court are called "Justices".
The decision to appeal or request reconsideration of an order must be made promptly. Most appeals or the presentation of a Motion for Reconsideration of a Pennsylvania trial court judge's order must be filed within thirty days of the decision. However, there is generally only twenty days to file an appeal to the decisions made by Hearing Officers, Masters, and Conciliators. If the party fails to file the appeal within the requisite time period, the right to appeal may be lost.
Contact Our Pennsylvania Family Law Office
Our Pittsburgh family law firm has represented over 1500 family law clients including many clients with modification or contempt issues. Our Pittsburgh law office also has experienced Pennsylvania family law appellate attorneys and are able to represent family law clients in filing appeals to the Pennsylvania Superior Court or Pennsylvania Supreme Court. As stated in our attorneys' biographies, Attorney Vari has prior experience as a PA Supreme Court judicial intern, Attorney has prior experience as a PA Superior Court judicial intern and both attorneys have represented private family law clients on appeal to the appellate courts.
Email our Pittsburgh family law lawyers to learn how our Pittsburgh family law attorneys can help you with your Family Court modification, contempt, or appellate issues. Or, call our PA family law firm at one of the following offices:
Pittsburgh at (412) 231-9786
Canonsburg, Washington County at 724-436-5500
Cranberry Township, Butler County, PA at 724-776-9906
Toll-free at 1-844-527-4529 (1-844-VARI-LAW)
Appointments may also be available in other meeting locations throughout Pennsylvania upon advance arrangements with our office. Ask the secretary scheduling your appointment for details including appointment locations. Our law firm is open Monday – Friday 8 am – 5 pm and evenings by appointment.
"Lisa herself is a very dedicated, hard working, professional and compassionate person. She is very driven to get the results you desire, but also listens to your needs and understands the difficult nature of the business."

- Pennie E.

"I've worked with this firm on more than one occasion and have nothing but HIGH PRAISE for their professionalism, expertise and knowledge."

- Rebecca H.

"I not only recommend attorney Melissa Lewis, but I guarantee once you have used her service you will look no further. She responds in an extreme timely matter, is very knowledgeable, and an extremely trustworthy person."

- Maurice B. Lisa Marie Vari & Associates, P.C. Is the Right Choice for Your Family Matters
Learn more about our firm and why you should entrust our experienced legal team to handle your family law matters.
Strong Support

A team of senior attorneys, junior associates, paralegals and law school clerks for full legal support throughout the process.

Complex Cases

Experienced with high income, self employed professionals in complex support and equitable distribution cases.

Diverse

Attorney Lisa Marie Vari is trained as a mediator and collaborative family lawyer.

Experienced

More than 30 years of experience practicing family law in Pennsylvania.
Request a Consultation
We can further discuss the individual details of your case when you come in for your no-obligation consultation, which can be scheduled by calling our firm at (412) 231-9786 or via the quick contact form we have included at the bottom of this page.