Pittsburgh Spousal Support Lawyers
Experienced Legal Advocacy and Guidance for Spousal Support Matters
Ending a marriage can be an emotionally turbulent process, but many people are taken aback by how draining and complex it can be financially. The financial strain of a divorce can be huge, and it can be difficult to understand the details of Pennsylvania's spousal support and alimony laws.
At Lisa Marie Vari & Associates, P.C., our experienced Pittsburgh spousal support lawyers are here to help guide you through each step of this difficult process. We understand that each case is unique and will take the time to develop a customized strategy tailored to your specific situation. Our attorneys are familiar with the full scope of spousal support law in Pennsylvania, including all related matters such as taxes, estate planning, insurance coverage, and more.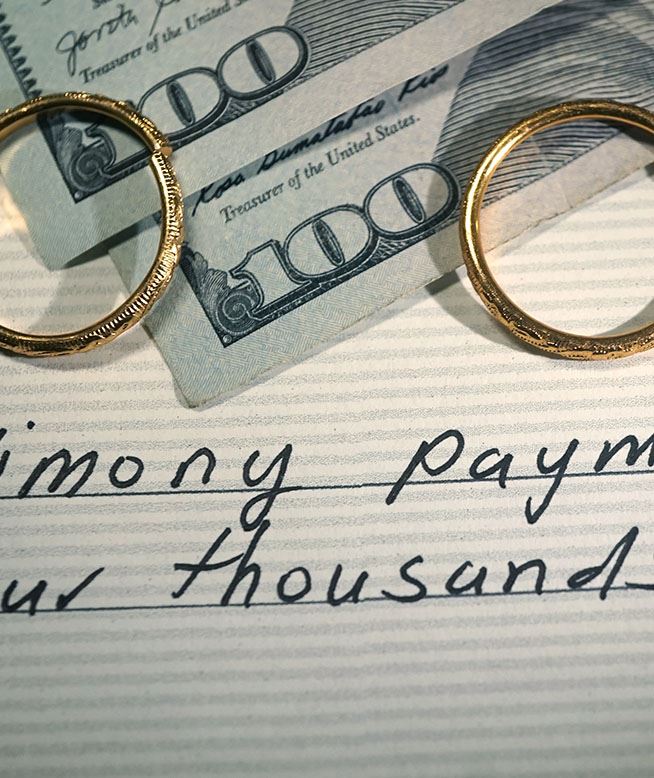 How Does Spousal Support Work in Pennsylvania?
Spousal support - or alimony - is a court-ordered financial payment from one spouse to another either during or after a divorce. In Pennsylvania, there are four types of alimony and spousal support:
Pre-divorce alimony: referred to as pendente lite, this form of temporary alimony is meant to help a spouse maintain their standard of living until the divorce process is completed
Post-divorce alimony: this form of alimony is awarded by the discretion of the judge and can be awarded for a discrete period of time or indefinitely, depending on the circumstances
Spousal support: in Pennsylvania, spousal support is typically awarded during separation rather than divorce and cannot overlap with a pendente lite award
Equitable reimbursement: in some cases, a judge will award one spouse to reimburse the other for support that was provided during the marriage, such as supporting a spouse through a degree or training that increases their earning capacity
In order for a judge to order post-divorce alimony, they must consider certain criteria. This includes:
Income and earning capacities of each spouse
Age and health of each spouse
Length of marriage
Marital standard of living
Separate property of each spouse
Marital misconduct, such as adultery
Tax consequences of alimony award
Typically, alimony will only be awarded for as long as it takes a supported spouse to become self-supporting, but in cases where this may not be possible, alimony can in certain situations be ordered indefinitely. Spousal support and alimony will also end if the supported spouse remarries, cohabitates, or if either spouse dies (unless otherwise agreed upon by both parties).
Can Spousal Support Be Modified in Pennsylvania?
It is possible for either spouse to request a modification of an alimony award unless the couple previously had a written agreement that the award could not be modified. In order to modify alimony, the requesting party must demonstrate that there are substantial and ongoing changes in circumstances since the award was ordered. It is also possible to negotiate a modification out of court and then submit it to the court for approval.
Because Pennsylvania judges have such wide discretion when it comes to alimony and spousal support awards and because - unlike with child support - there is no set standard or formula to calculate these payments, it is especially crucial that you hire an experienced spousal support attorney to help you navigate this process. It is usually to both parties' benefit to negotiate an agreement out of court, but our knowledgeable Pittsburgh divorce lawyers can help ensure that your interests whether you and your spouse are able to come to an agreement out of court or end up needing to argue before a judge.
At Lisa Marie Vari & Associates P.C., our Pittsburgh spousal support attorneys are committed to providing high-quality legal representation throughout every phase of your spousal support proceedings. We strive to help you achieve your desired outcome by ensuring you have the knowledge you need about all available options as well as offering sound counsel every step of the way.
Protecting the Financial Interests of Our Clients
We handle all types of spousal support cases, from modifying existing orders to litigating disputes. Our team will work closely with you to evaluate your financial situation, determine how much alimony or spousal support may be appropriate, and review any supporting documents needed for negotiation or trial. We consider both short-term and long-term goals when strategizing how to best represent our clients' interests during a divorce.
Our team also assists with alternative dispute resolution (ADR) options such as mediation or collaborative law, and we support clients who are hoping to resolve their spousal support and alimony issues in an amicable manner while also being prepared to go to trial if necessary. Whatever the circumstances surrounding your spousal support matter may be, our Pittsburgh family lawyers have the knowledge and experience needed to provide practical advice and effective advocacy throughout every phase of your case.
Contact us by filling out our online form or call us at (412) 231-9786 for a consultation and let us help you navigate this complex yet critical issue. Lisa Marie Vari & Associates, P.C. Is the Right Choice for Your Family Matters
Learn more about our firm and why you should entrust our experienced legal team to handle your family law matters.
Strong Support

A team of senior attorneys, junior associates, paralegals and law school clerks for full legal support throughout the process.

Complex Cases

Experienced with high income, self employed professionals in complex support and equitable distribution cases.

Diverse

Attorney Lisa Marie Vari is trained as a mediator and collaborative family lawyer.

Experienced

More than 30 years of experience practicing family law in Pennsylvania.
"Lisa herself is a very dedicated, hard working, professional and compassionate person. She is very driven to get the results you desire, but also listens to your needs and understands the difficult nature of the business."

- Pennie E.

"I've worked with this firm on more than one occasion and have nothing but HIGH PRAISE for their professionalism, expertise and knowledge."

- Rebecca H.

"I not only recommend attorney Melissa Lewis, but I guarantee once you have used her service you will look no further. She responds in an extreme timely matter, is very knowledgeable, and an extremely trustworthy person."

- Maurice B.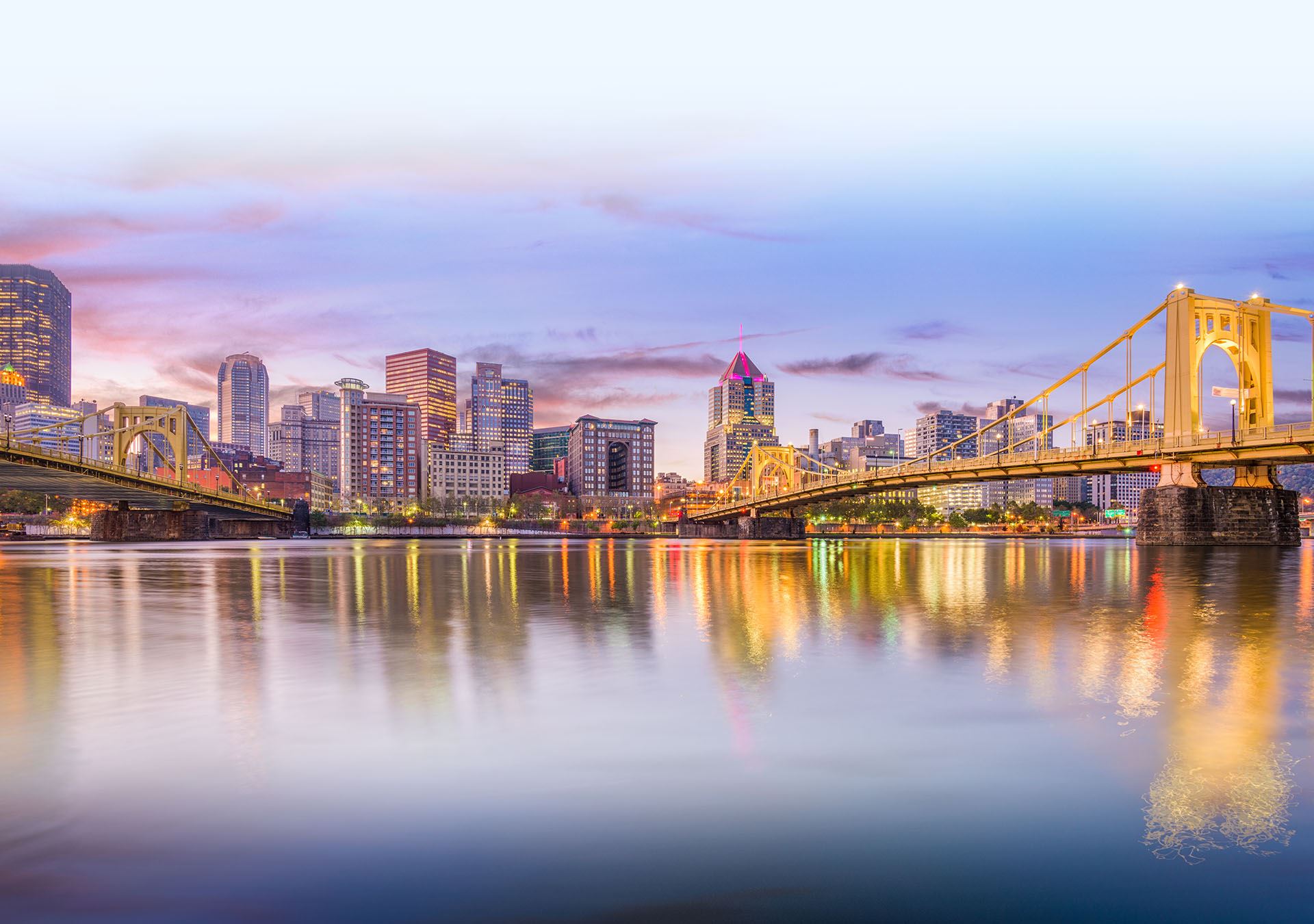 Request a Consultation
We can further discuss the individual details of your case when you come in for your no-obligation consultation, which can be scheduled by calling our firm at (412) 231-9786 or via the quick contact form we have included at the bottom of this page.