Pittsburgh Paternity Lawyers
Pennsylvania Paternity Laws
Are you a Pennsylvania father that wants to confirm your paternity, so that you can establish a legal relationship with your child through a custody order? Are you an Allegheny County or Western PA mother that needs to establish paternity of your child so that you can receive child support payments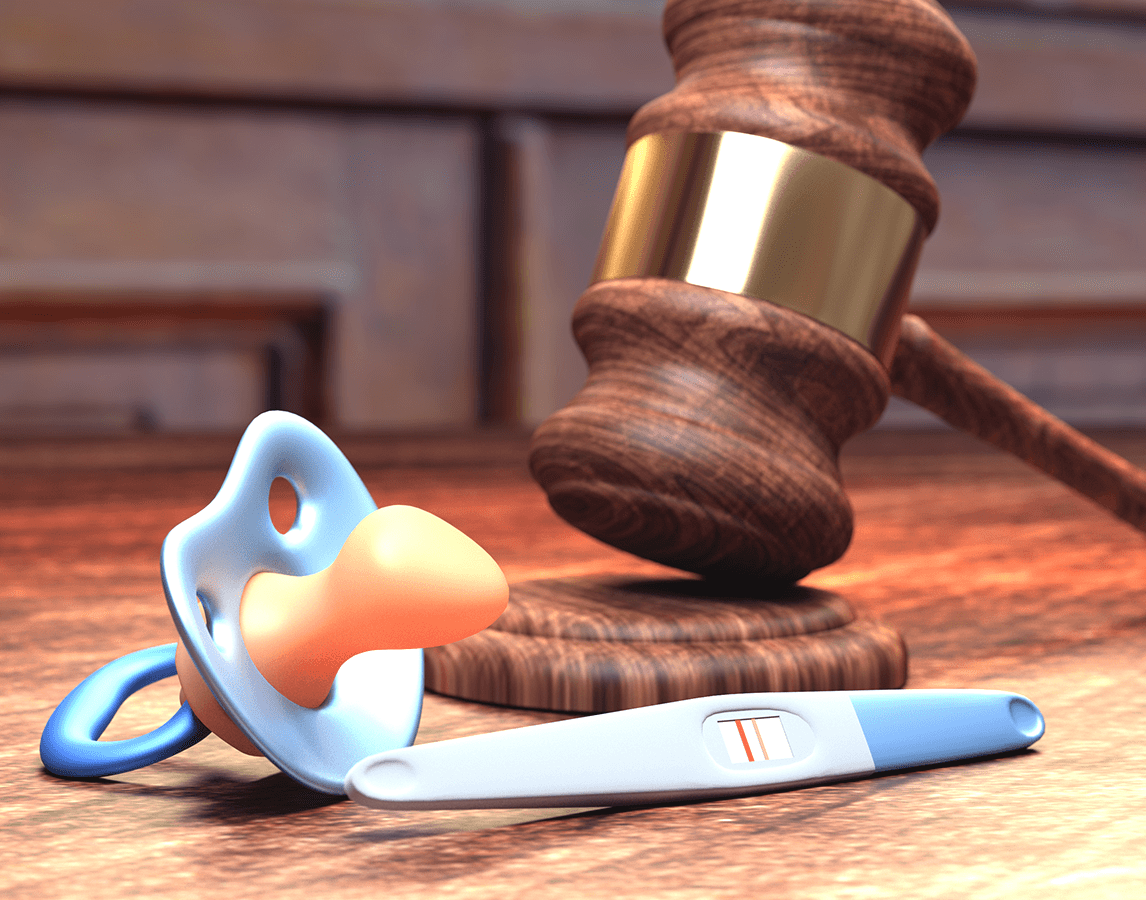 If you have a question about paternity, call Lisa Marie Vari & Associates, P.C., at (412) 231-9786 or toll-free at 1-844-VARI-LAW (1-844-827-4529) to schedule an appointment. Our lawyers are experienced in establishing paternity or confirming the lack of parentage through DNA testing so that child support and child custody actions can be processed through the family courts.
Establishing Paternity in Allegheny County and Surrounding Areas
In Pennsylvania, if an alleged father acknowledges paternity by his actions or in a written document, it is sometimes difficult to later challenge the paternity of the minor child. However, if the alleged father and mother of a minor child were never married, and in some limited circumstances even when the parents were married prior to the birth of a child, the alleged father may have the right to request paternity testing to confirm parentage. If paternity of a child is not certain, our Pittsburgh paternity attorneys recommend DNA testing prior to any type of acknowledgment of paternity of a minor child.
Use of Dna Testing in Pa Family Court Cases
DNA testing is often used to confirm parenthood. DNA testing may be performed by utilizing blood samples, by swabbing the interior of a person's mouth for cells, or by other methods. Once paternity is acknowledged by the alleged father or if it is established by DNA testing or otherwise, the Pennsylvania family courts will enter a child support order if the parents were never married or if they are separated or divorced. In addition to child support actions, the parentage of a child must be established prior to the entry of a custody order.
Paternity By Fraud Cases In PA
There has been a growing number of cases involving paternity by fraud. Paternity by fraud is a situation where the mother of a child falsely leads a man into believing that he is the biological father of a child when he is not. This situation can occur in married couples as well as unmarried individuals. Depending upon the situation, the purported father may have the right to compel paternity testing by the family court and be able to be relieved from any child support obligation if he is not the true biological father. The decision whether to compel paternity testing in a potential fraud case is a difficult one to make. The purported father should consider the impact upon the minor child if paternity confirms that he is not the biological father and the fact that eliminating the obligation for support may also trigger eliminating any custody rights.
Our Pennsylvania Paternity Lawyers
Attorney Lisa Marie Vari has an extensive knowledge of the legal and scientific processes involved in challenging paternity in child support cases. She is probably one of the few attorneys in the state that has experience in over thirty paternity trials including expert witness testimony from a DNA expert and experience witnessing many more cases that settled prior to trial. This knowledge was gained when Attorney Vari was employed by the Administrative Judge for the Court of Common Pleas of Allegheny County and assisted the Judge in all of his assigned paternity pre-trial conferences and hearings.
Contact Lisa Marie Vari & Associates, P.C., Today
Email us to learn how our Pennsylvania paternity attorneys can help you, or call us today at one of the following numbers:
Pittsburgh Allegheny County – (412) 231-9786
Canonsburg Washington County – 724-436-5500
Cranberry Township Butler County, PA – 724-776-9906
Toll-free at 1-844-827-4529 (1-844-VARI-LAW)
Consultations may also be available in other meeting locations throughout Pennsylvania upon advance arrangements with our office. Ask the secretary scheduling your appointment for details including appointment locations.
"Lisa herself is a very dedicated, hard working, professional and compassionate person. She is very driven to get the results you desire, but also listens to your needs and understands the difficult nature of the business."

- Pennie E.

"I've worked with this firm on more than one occasion and have nothing but HIGH PRAISE for their professionalism, expertise and knowledge."

- Rebecca H.

"I not only recommend attorney Melissa Lewis, but I guarantee once you have used her service you will look no further. She responds in an extreme timely matter, is very knowledgeable, and an extremely trustworthy person."

- Maurice B. Lisa Marie Vari & Associates, P.C. Is the Right Choice for Your Family Matters
Learn more about our firm and why you should entrust our experienced legal team to handle your family law matters.
Strong Support

A team of senior attorneys, junior associates, paralegals and law school clerks for full legal support throughout the process.

Complex Cases

Experienced with high income, self employed professionals in complex support and equitable distribution cases.

Diverse

Attorney Lisa Marie Vari is trained as a mediator and collaborative family lawyer.

Experienced

More than 30 years of experience practicing family law in Pennsylvania.
Request a Consultation
We can further discuss the individual details of your case when you come in for your no-obligation consultation, which can be scheduled by calling our firm at (412) 231-9786 or via the quick contact form we have included at the bottom of this page.